R.M. Williams Experience in the Adelaide Hills
exclusive off-site experiences
A definitive symbol of South Australia, R.M.Williams journey from swagman to millionaire is reflected in the iconic R.M. Williams hand-crafted Chelsea-style boots. Discover the legacy of this iconic South Australian brand which has become one of the best-known and best-loved footwear brands in the world. Go behind the scenes of the renowned R.M.Williams workshop on an exclusive tour and learn about the many processes and care that every pair of handcrafted leather boots receives. You will even get to take home your very own pair of R.M.Williams boots – personally fitted! 
*Subject to availability and pricing changes
Exclusive tour and experience the many processes and the care that each and every pair of RM's handcrafted leather boots
You'll even get your very own pair of R.M.William's boots – personally fitted and shipped to you after they're made!
After lunch, head to Adelaide's West End creative precinct for private tours of the Jam Factory followed by the South Australian Museum
Includes: inclusive of all experiences, morning tea, private guide, R.M.Williams boots and luxury transportation
Available: Tuesday – Friday
Duration: 5 hours, depart at 8:00am and return at 1:00pm
Cost: $2410 per couple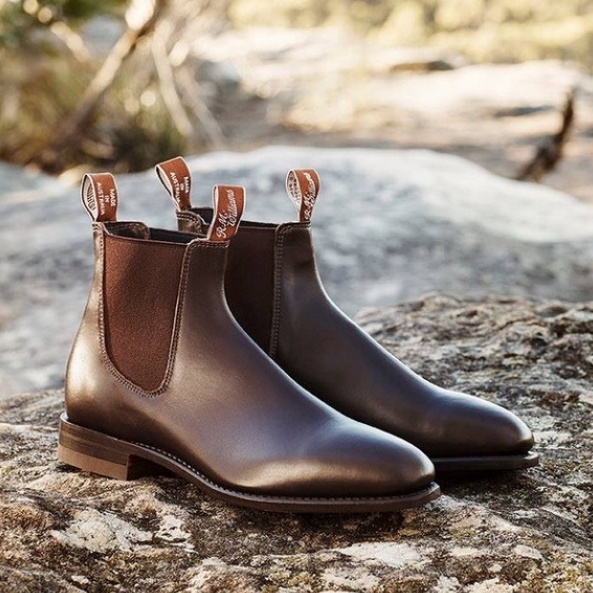 "From the moment we checked in, our expectations were exceeded. Every touch point was special as was every person who attended to our needs to ensure our stay was the best it could be."
"Extremely impressed with the attention to detail, care and high service. Would recommend to anyone and will definitely stay again. From when we first arrived to as we were just leaving the service was fantastic"
"From the position perched high overlooking the Mt Lofty Botanical Gardens to the beautifully appointed suites there was nothing to fault."
"Sequoia warmed our soul. The team were wonderful. The bathroom was beautiful. The bed was heavenly. The food was divine. The view, when clear, was stunning."